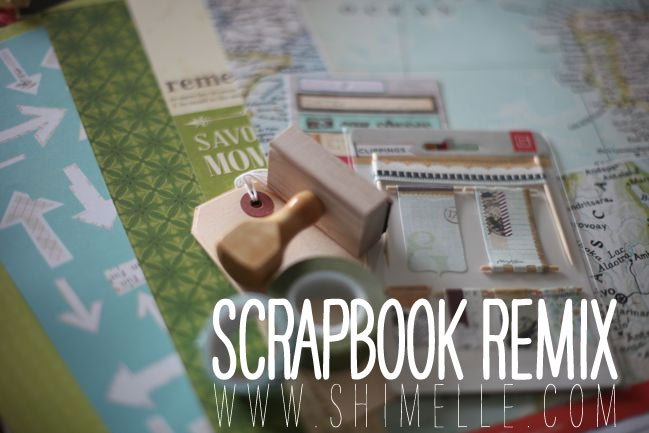 This post is brought to you by Shimelle's Scrapbook Remix class.
I have a couple more layouts to share and I just want to say, it has been a bit of time since I signed up for a Shimelle class and I forgot how generous she is in course content. Not only is she giving us 20 different prompts there are also videos showing her process and then added handouts and worksheets. So well worth it. You can still sign up by clicking on the photo above. We still have one week of class!
Now on to my layouts. This one below, I used some scraps which I sewed together to provide a base for the photo.
My second layout is from our trip to Vancouver. I tried this stacking method you see so much now. It's fun to put together a mix of pattern papers, yet have lots of white space left for journaling.
Coming up this week, I hope to have a post on how to catch up with your Project Life and soon I will have a post where I will share my personal thoughts on the books I have read this year!
On the weather front, we did have 25 cm of snow last week and yesterday morning it was -20C. Thank goodness for snow tires and heated seats! Something I do enjoy about winter is the reflection of the morning/evening light off of the snow. I'm not sure how to capture it yet in a photograph and what settings to play with on my camera (any tips are welcome). I hope to take a photo walk soon and maybe have something to share.
On another note...
a little birdie told me my BB will one day soon no longer be working
... what does this mean??? One thing and one thing only...
an iPhone is looming large in the very near distant future
. So... I will be in search of all the cool apps... what do you use... what can you not live without? Tell me please!
In the meantime... keep it real peeps!